Our goal is simple: To offer the best hunting & shooting advantage available on the market.
Since we opened over 45 years ago, we have produced the best possible lenses for optometrist and ophthalmologist around the United States. We are proud to have a solution for competitive shooters, hunters and outdoorsmen that want to have the best vision possible indoors and outdoors.
Hunters HD Gold Rumble Channel
Hunters HD Gold travels all over the United States. Highlights of shooters are on the Hunters HD Gold Rumble Channel. Subscribe today!
Check out this discussion by Richard Mann with Geoffrey Wayland PH in South Africa where WILDCraft: South Africa was filmed and sponsored in part by Hunters HD Gold.
Need Prescription Eye Protection? Order Hunters HD Gold® Rx! Order Now
Hunters HD Gold Demo Tent
If you see a Hunters HD Gold tent at a match, here's what it means...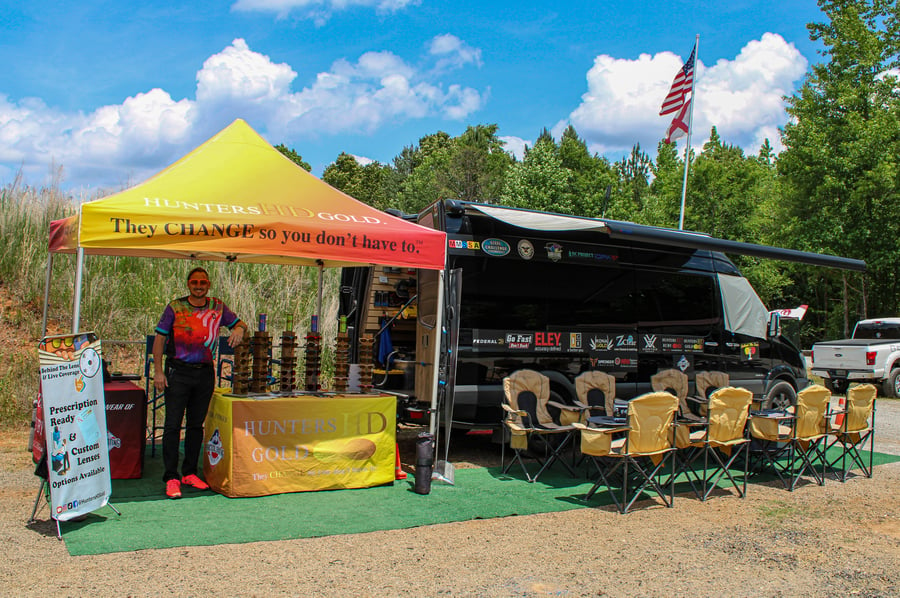 Try Our Products
If you see a Hunters HD Gold tent at a match, rest assured you can try on a pair of Hunters HD Gold to use for the match!
Competitor Support
If your gun or gear breaks, Brian travels with all of his personal guns and gear for shooters to use to get them back in the game.
Get Free Products
At every match, Brian has something to give away. Make sure to stop by and register at EVERY Match!
Subscribe to our
Newsletter